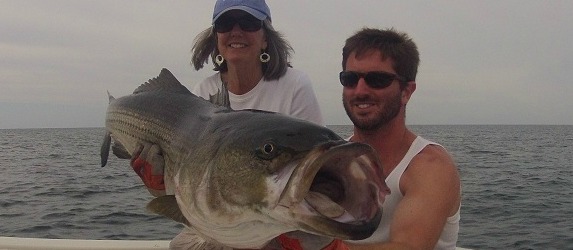 If you are like me then you are really starting to chomp at the bit. Spring is right around the corner and so are the fish.
The first migratory striped bass will be on the small side, but soon thereafter we'll start seeing much larger stripers. Each spring on Cape Cod bass as large as 50 pounds (I'm sure there's a 60 in there as well) move north to the Cape.
Spring is a phenomenal time to target big bass from your boat. In this post I'll share with you 8 different ways you can catch a 25lb or bigger striper from your boat this spring on good ole' Cape Cod.