For People Who Love Fishing
On Cape Cod
Experience Cape Cod and it's incredible fishing opportunities. Stay up to date on how the fishing is and become a better angler...while remembering that catching fish is always just a bonus!
---
What People Are Saying
The amount of information Ryan's made available to members is unbelievable!

Paul Morgan4th year member

Jane Simpson4th year member
I went from never catching a striper to catching them in my own neighborhood with the guidance from Ryan and this site. The reports read like good journalism - especially with the photos and videos. I never miss a posting!
The last fish I caught surfcasting was in 1978 at Coast Guard Beach during a sand blasting storm. After that I moved out west to Oregon in 1980 and came back to the Cape intermittently to visit family and always to fish with no luck.
That all changed on June 3 2015 when I caught a 22" striper at South Cape Beach on a Magic Swimmer. Over the next 5 days I caught 7 fish, blues up to 27" and stripers up to 24". Had a number of blue fish meals and I love bluefish!
I owe my success to Ryan and others who have advised me through MFCC. Until this season I had never surf fished in June and this was my "bucket list" trip. I cannot thank you all enough! You have made my summer.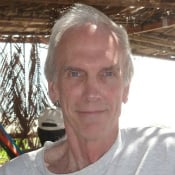 David Stetson2nd year member

Joe Prigioniero1 year member
MFCC has been an invaluable aid in helping me get the most out of every trip.
---
"Project Healing Waters Fly Fishing, Inc. is dedicated to the physical and emotional rehabilitation of disabled active military service personnel and disabled veterans through fly fishing and associated activities including education and outings.
My Fishing Cape Cod's contributions to PHWFF allows us to focus on the needs of our service men and woman. Thank you for your generous gift to Project Healing Waters Fly Fishing."
---
What impresses me most about MFCC is the quality people that you meet on the site. All posts on the Forum are friendly, helpful, and show a desire to connect with nature and others through fishing. Our trip to Cuttyhunk was a great time with some outstanding people! I look forward to more MFCC outings.

Dex Chadsey4th year member

Colin Farrington2 year member
Ryan, after reading your bio I couldn't help but relate to your fishing passion, as I too chose fishing over going to friends' summer parties. Keep up the good work and maybe I'll see you this spring at the Canal.
Ryan, thanks for your advice on fishing the Canal. I took my all time personal best there this year.

Mike Stavola3rd year member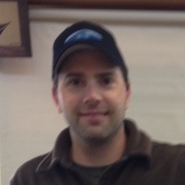 Chris French3 year member
Hi Ryan, I wanted to drop you a quick note to say what a great job you're doing with MFCC. As one of your biggest fans, I also want to thank you for teaching me all you have over the past several years, both directly and indirectly. The technical feats of running and publishing quality content alone are challenging, not to mention the writing, professional quality, volume, and actually catching fish!
Following your work over the past several years has been inspirational and I'm better for it. Over the past two weeks, I've had some phenomenal success striper fishing up here in the mouth of the Merrimack River. One day was all topwater. Yesterday it was a specific position that didn't have breaking fish but lots of structure and evidence that it was fishy.
I don't think I'll be putting out video on that because it's a giveaway. Total count was 35 fish between 22-26" including a keeper. Very aggressive and energized fish in a 3-4 knot current made them feel twice the size. Needless to say it was great fun!
---
"Thanks so much for your donations to A Baby Center Cape Cod.
Organizations like MFCC are the reason we can continue to give out free diapers and wipes to our babies and toddlers in need here on Cape Cod & the Islands."
---
First let me start by saying that anyone who does not believe in Ryan is missing the boat! My girlfriend and I were lucky to meet Ryan at Dunkin' Donuts early one morning this past summer. I told Ryan about the bad luck I had the previous two weeks and he gave me some much needed advice. That same morning I caught six bass including a 53 pound monster! Thank you Ryan, I am fortunate to know a true professional.

Michael Boudreau3 year member

Andrew Inches3 year member
I joined the blog and contacted Ryan back in June of 2012 asking for a few tips about different gear and setups that he has used in the past and how they worked for him.
We stayed in touch throughout the summer, readily sharing information with each other on a regular basis. If you haven't already realized it yet, this is truly something special! I recommend every member take advantage of the fishing connections you can establish via this blog.
Best money I've ever spent on fishing. Seriously.

Greg Wood4th year member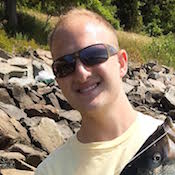 Matt Linsky1st year member
On Sunday I decided to be daring and fish an area I have not fished yet. I ended up landing my best striper ever (35 inches) on a Green-Mack SP Minnow.
What a fight! Everything I expected and then some! I also caught another short, and had another fish come off. By far my best fishing experience yet. Such a great thing we got going here at My Fishing Cape Cod I love those SP minnows!

---