Thanks for stopping by My Fishing Cape Cod. Welcome to the website!
My name's Ryan Collins, and that's my Mom in the above photo. I am fortunate to have been able to have fished Cape Cod since I was in kindergarten.
As a youngster the Cape's beaches, bays, harbors, flats and estuaries were my playground.
The mission of My Fishing Cape Cod is to help you make the most of your Cape Cod fishing experience.
I want you to share in the same experiences I had growing up and fishing this special area.
The content you'll find here offers my ideas and experiences fishing and exploring this wonderful area. I write through personal experience, including the good and the bad.
We also publish content created by members of the My Fishing Cape Cod community. MFCC is comprised of people who love fishing on Cape Cod. Many of us live year round on Cape, some just for the summer and others just for a weekend.
Most people begin following MFCC for free.
The first step is to join the more than 6,000 people who receive our free fishing reports and updates:
After a period of time, people then make a decision to hop onboard as a supporting member.
Since there is no advertising on the website, our community is 100% supported by its members.
In return, MFCC members get access to everything here on the website. Members can access every report, video, podcast and article we ever published.
Members also get access to our private support forum, special events, webinars and trips.
The page below goes into more detail about myself and the website. You can learn more about becoming a member of My Fishing Cape Cod by clicking here.
​
My story
I started fishing Cape Cod when I was 5 and have been hooked ever since. I have my Dad to thank for that. We fished for years out of a 12 foot aluminum skiff powered by a 6hp.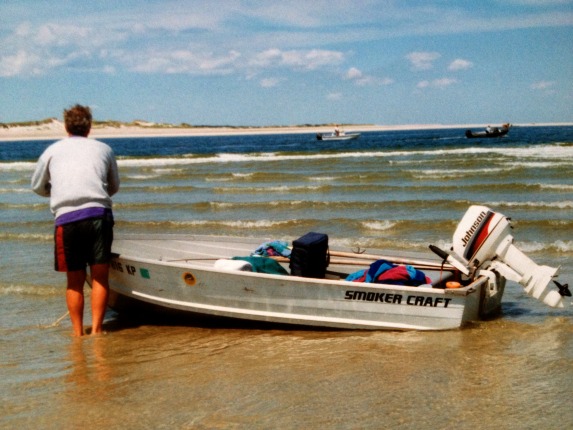 We chased stripers, bluefish and even tuna in that thing.
By high school my Dad had upgraded the boat and I was commercial fishing for striped bass every summer. I made a little money and absolutely fell in love with the lifestyle.
At age 16 I was spending full moon nights afloat on a dark Cape Cod Bay, alone as my Dad slept in the cabin.
I experienced so much during those years. We caught fish, rescued whales and learned that on a boat a 5 gallon bucket is a completely legitimate bathroom.
I then set off to college in Worcester and somehow ended up in Cairns, Australia. Throughout it all I kept coming back to Cape Cod each summer to hang out on the beach, commercial fish and eventually run striped bass fishing charters.
In 2011 my grandmother Loretta passed away, so my Dad and I did what we felt was right. We bought a boat and named it the Miss Loretta.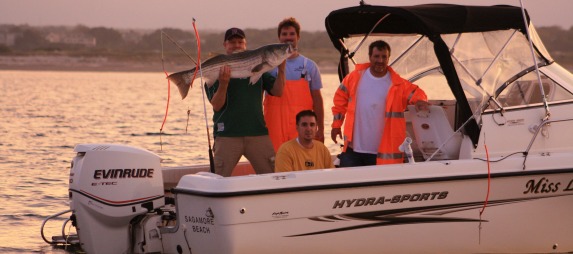 I ran striped bass fishing charters and helped people experience the best fishing of their lives. I met a lot of unforgettable people and caught a lot of big fish.
Not too long ago I made a choice to pursue what I love, and somehow I've ended up here, writing to you.
In this life all things are possible, as long as you never give up.
The MFCC team
I started My Fishing Cape Cod in 2011, and since then MFCC has grown into quite a team effort.
I have a lot of people to be thankful for. The faces below are just some of the people who have helped contribute to the success of this site.
Lauren Blacker

The prettiest face you'll see here on the blog for sure, I was lucky enough to meet Lauren at a summer cookout when I was 23. We've been together ever since and will be getting married on October 29th, 2016. Lauren contributes her photography, writing and cooking skills to MFCC. She's also the inspiration for a lot of what I do, even if she doesn't realize it!
Jason Mazzola

Jason and I have been fishing together since elementary school. I watched Mazzola progress from catching sunfish at our local pond, to giant bluefin tuna at Stellwagen Bank. Jay has played a major role in developing the bluefin tuna content you see here on MFCC, and whether he realizes it or not, My Fishing Cape Cod never would of happened had it not been for his influence.
Garet Suomala

I met Garet when I was 17 years old and we have been friends ever since. Garet was born with a condition called spina bifida but it hasn't stopped him. Garet has been an inspiration for me since I met him, and he continues to be today. Garet and I have caught bass up to 35 pounds together, and someday soon we are going to catch a giant bluefin tuna with Garet onboard.
Andrew Massard

Andrew didn't fish much when I met him at Bourne High School, but recently Andrew's taken interest in fishing. He joined MFCC to help him catch a keeper striper, and now he's fishing offshore for yellowfin tuna and swordfish. Click here to learn more about Andrew and what he does for MFCC.
Kevin Collins

Kevin is my cousin and we have been fishing together since we were kids. Kevin plays an integral role in producing the radio show and podcast for the New England Patriots. Here on MFCC Kevin produces the My Fishing Cape Cod podcast and is the lead force behind everything podcast/audio related here on the site.
Jeff Miller

Jeff Miller runs Canal Bait and Tackle, a shop specializing in outfitting the Canal fisherman. I've done business with Jeff and Canal Bait since I was 18. Jeff is a valuable resource for anything Canal related and he contributes here on MFCC by posting Cape Cod Canal fishing reports.
Sturgis Boat Works

During the late summer of 2014 I was granted a Hobie kayak from the terrific crew over at Sturgis Boat Works in West Yarmouth, MA. That kind gesture is responsible for every piece of kayak fishing content here on MFCC. Sturgis Boat Works owner Matt Wake, general manager John Frazee and the rest of their team are top notch and I'm thankful they are part of the MFCC team.
Bob Hovey | Troll Naked Apparel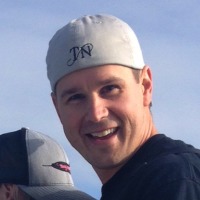 Captain Bob Hovey is the fastest-learning fisherman you will ever meet. Bob will decide to tackle a new fishing adventure, and within a short period of time he has conquered it, whether it be catching sailfish off Florida, or tuna off Cape Cod. Bob's post about Cape Cod Boating Safety is a must-read for anyone operating a boat.
Dex Chadsey | Retired Educator & MFCC Member

MFCC Member Dex Chadsey has been fishing on Cape Cod since 1963. He and his dog Gracie are excited to initiate the new fly fishing section here on MFCC. Dex recently retired after 40 years as a teacher in Wayland, MA. We are excited to welcome Dex as part of the MFCC team. You can learn more about Dex by clicking here.
Cullen Lundholm | Cape Star Charters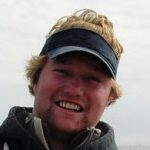 Cullen is one of our most knowledgeable contributors. Cullen has navigated the entire Eastern Seaboard, placed in a number of fishing tournaments, and fished the waters of Bermuda, the Bahamas, and Coastal New England extending out to the Gulf Stream. Cullen commercially fishes for bluefin tuna and striped bass on Cape Cod, and is on the water each fishable day from April-October. Cullen specializes in live bait fishing, and is certified with a US Coast Guard 100 ton Master's License. You can learn more about his charters by clicking here.
John D. Silva | Professional Outdoors Journalist
John D. Silva is an award winning outdoor writer and photographer with over 45 years of experience fishing inland and coastal waters in the United States and Canada. An active member in the New England Outdoor Writer's Association, he has published feature articles, columns and photos in a variety of popular outdoor publications, including On the Water Magazine, N. Carolina Sportsman, Eastern Fly Fishing, Sporting Classics, Coastal Angler, and The Fisherman magazine among others. Silva has written a wide variety of instructional and entertaining articles and columns ranging in content from fishing tips, tackle, rigging, and techniques; to outdoor humor, cooking, and even motion-sickness remedies.