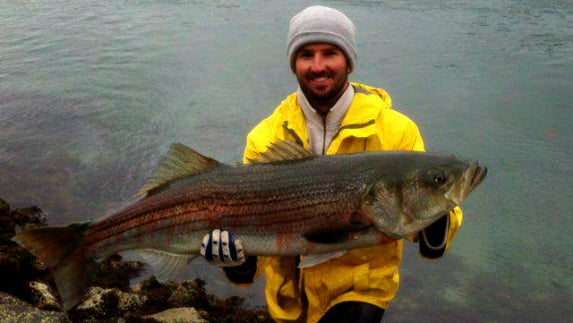 Cape Cod Canal fishing can be extremely exciting, fun and challenging – all at the same time.  The Canal is a unique and special striped bass fishing destination for many anglers along the East Coast of the United States.
Throughout the decades, many knowledgeable Cape Cod Canal fishermen have caught enormous striped bass from the "Big Ditch."  Stories of 60 pounders inhaling pogies in 3 feet of water, become legends, passed down through the years in bait shops and local bars.
To become truly proficient at fishing the Canal, you will have to invest time and energy to studying the craft.  To truly excel, you'll want to consider devoting your life to fishing the Big Ditch-which many passionate anglers do.
The rest of us may need some help with catching a fish or two at the Cape Cod Canal.
10 Steps to Catching Fish at the Cape Cod Canal
If you'd like to learn how to catch a striped bass or bluefish at the Cape Cod Canal, then this tutorial can help.  Afterward you'll get links to tutorials about finding fish and how to catch striped bass.
The Cape Cod Canal Fishing Webinar
Learn 3 specific strategies for catching big striped bass at the Cape Cod Canal.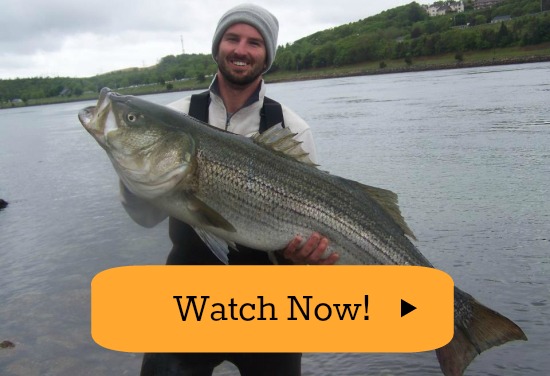 About the Author:  Ryan Collins is a passionate fisherman and founder of My Fishing Cape Cod.