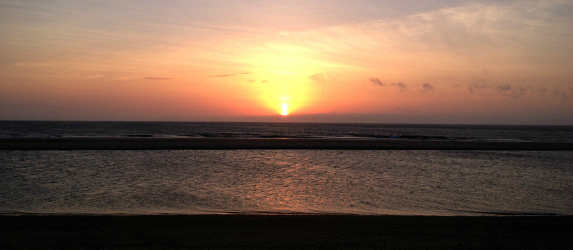 In this Lower Cape Cod fishing report I swung into Coast Guard Beach in Eastham just in time to catch this magnificent sunrise. I can't imagine a better way to start my day.
The sunrises, landscapes and scenery are three of the main reasons why I love fishing Lower Cape Cod. The opportunity for catching some awfully nice striped bass is, of course, a main motivator as well.
This Was My Best Chance Thus Far For Catching My First Cape Cod Striper Of The Season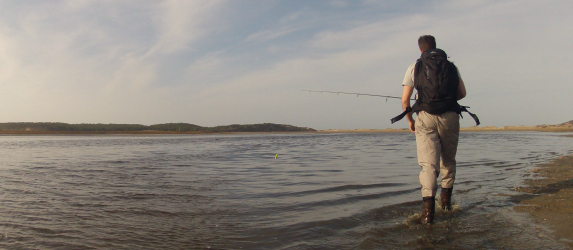 This early in the fishing season, rumors are all I really have to work with.
The night before this trip I heard a rumor about schoolie stripers being caught in a small section of a large estuary on the Lower Cape. This was the most promising news so far this season, so I felt obligated to go take a look.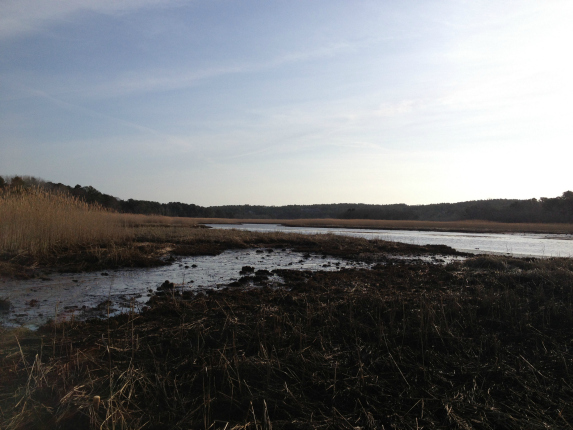 The small bass had been caught using white curly tail grubs on a small leadhead. This super simple lure is hands down one of the best schoolie striper lures of all time.
The white curly tail grub is especially lethal during the early spring.
So the white curly tail grub is the lure I would begin my day casting. Fortunately leadhead lures cast well, because the breeze was rather strong.
The wind was cold and blew with vigor off the ocean, over the dunes and through the estuary.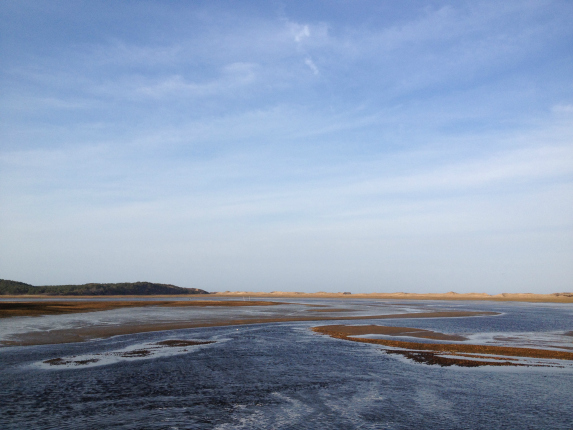 As I walked into the water and began wading around, I thought about this place and some of its stories. Throughout the decades, and possibly centuries, humans have been pulling striped bass of all shapes and sizes from this area.