Fishing Buzzard's Bay is a great idea right now, because striped bass often show up in Buzzard's Bay before they show up in other areas of the Cape. In recent years my first striper of the season has been caught in Buzzard's Bay.
In this trip I fished numerous locales throughout Buzzard's Bay, in search of my first striped bass of the 2014 season.
Buzzard's Bay Fishing Report | Day 1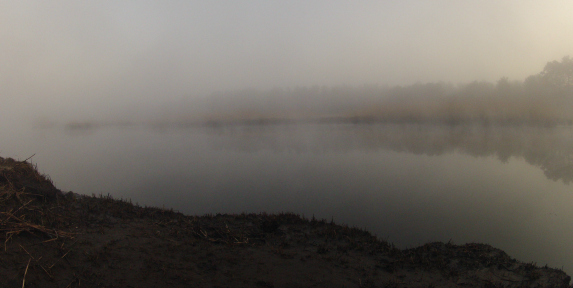 The air temperature was just below freezing before sunrise, and as a result, sea smoke had developed on the water.
"Sea smoke" is actually fog that virtually "sits" ontop of the water. Sea smoke occurs when the water temperature is warmer than the air temperature. Fishing in sea smoke can be eerie and a bit spooky, because visibility is generally very poor.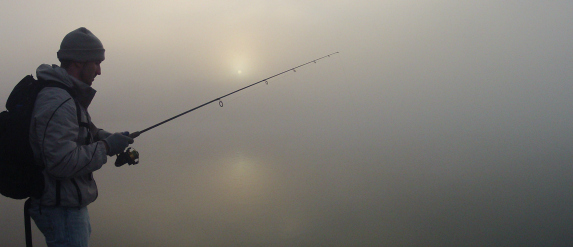 Yet it can also help the fishing, especially when topwater plugging.
The sea smoke blocks out the sun, which creates an extended period of low light conditions. This can help keep bass feeding on the surface longer than usual.
Promising Signs Of Life
As mentioned in this post, I am a big fan of fishing areas where there are herring. This can be a great strategy for late April and early May.
There was absolutely no wind as I made my first cast of the morning, and the surface of the water was as flat as a pane of glass.
Soon I caught glimpse of a V-shaped ripple on the surface, which I figured was most likely a River Herring making his way towards the freshwater pond not far from my location.
The bait was here, and now I only needed the bass to show up...