Each month this summer we've hosted various giveaways and handed out some nice prizes to MFCC members and fans.
In this post I'd like to recognize the winners of our most recent giveaways and prizes.
If you haven't yet won any of the giveaways or prizes, then please stay tuned, because I would like to continue giving away cool gear and tackle throughout this fall and upcoming winter!
More...
---
Bingham Lures
Giveaway Winners
Last week on Instagram and Facebook I posted a new giveaway for an assortment of Bingham Lures.
These lures are made by MFCC member Bill Bingham and his son Billy (pictured above). This father-son duo has been using these lures to catch bluefish, stripers, bonito and many other species!
On Saturday I randomly selected two winners out of the hundreds of fans who entered. The lucky winners are..
Congrats Jimmy and ... and thank you both for entering the giveaway!
---
Sinking Shearwater
Giveway Winner
During this past Friday's podcast we gave away a beautiful brand new Sinking Shearwater lure.
This lure was created by Mike Webster (pictured below) who is a member of MFCC and resident of Falmouth, MA.
Mike has a company called Striper Gear which also produces plug bags which are for sale here on MFCC and also at Canal Bait & Tackle and the Goose Hummock.
29 members entered the giveaway, and yesterday I randomly selected Charlie Lewis (pictured below) as the winner. Congrats Charlie!
Charlie has been a member of My Fishing Cape Cod since July of 2018. Thank you Charlie for your support!
---
"Boulder Field Lures"
Giveway Winner
Back on August 16th I published this report about shore fishing for stripers among boulder fields.
At the end of the report I posted a quick little giveaway for some lures which have been successful for me when surfcasting around big rocks and boulders.
28 members from MFCC entered the giveaway, and a couple of days later I randomly selected Justin Demers (pictured below) as the winner!
Justin has been a member since May of 2018 and you might recognize him from this recent group fishing trip.
Congrats Justin and thank you for entering this giveaway!
---
August 9th Podcast
Giveway Winner
Every so often throughout this summer we have been including members-only givewaways as part of our weekly podcasts.
Back during the August 9th podcast we had more than 100 members enter to win a brand new MFCC hat and an assortment of lures!
The random lucky winner was Tim Mugherini (pictured below) who's been a member of MFCC since October of 2017.
You might recognize Tim from his many helpful posts inside the forum.
Thank you Tim for entering the giveaway, and thanks again for your many contributions to the forum!
---
MFCC Challenges
Recent Winners
This year instead of hosting a season-long fishing derby, I have instead been posting a series of MFCC Challenges here on the site.
Whoever is the first to complete a challenge, receives a prize. Our most recent challenge winners are Ryan Turcotte and Jordan Brainson.
Ryan (pictured below) caught the largest striper during July from the Cape Cod Canal, a whopping 51 incher!
Jordan caught the largest striper from the beach during July - a beautiful 38 incher.
Both of these guys received the prize pack consisting of a MFCC plug bag, hats, stickers, and an assortment of lures and other goodies.
Ryan Turcotte has been a member since 2013 and Jordan Brainson has been a member since 2015. It is great having you both aboard MFCC!
---
​In Conclusion
Thank you to everyone above and also to everyone else who entered these giveaways and participated in MFCC Challenges.
2019 has so far been a great season and I am looking forward to the fall, and also the winter months.
Stay tuned for more fun giveaways and contests and definitely keep me posted with how you are doing fishing-wise!
Tight lines
What do you think?
Let me know by commenting below.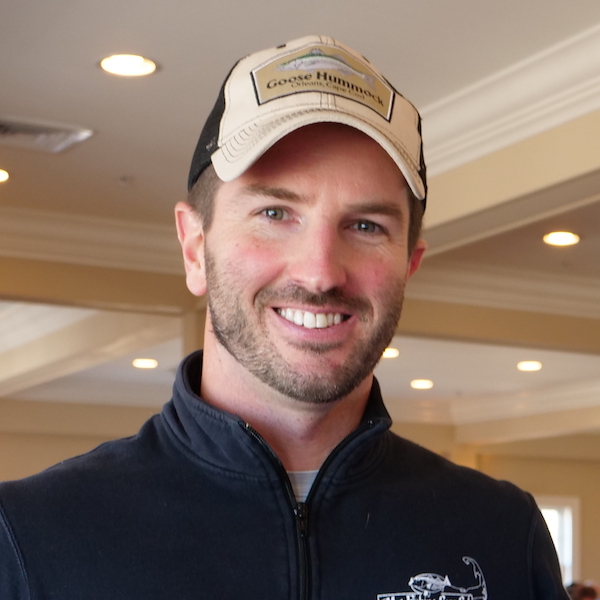 I'm fortunate to have grown up on the beach, and I've been fishing since kindergarten. I have great family, friends and fishing experiences to be thankful for. Just being out there is enough-catching fish is just a bonus!