With this week's cold weather I can't help but reminisce about warm sunny days spent fishing Truro and its many miles of coastline. I love visiting Truro because of the peace and quiet, solitude and of course the chance at a nice striped bass.
Truro is located just south of Provincetown at the tip of Cape Cod. Most of the town is part of Cape Cod's National Seashore, which means you'll find lots of woodlands, rolling dunes and plenty of peace and quiet.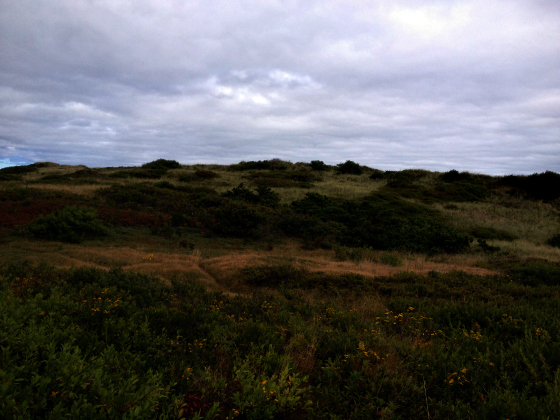 With miles of open and unspoiled beaches, Truro is one town I find myself visiting and fishing more and more often.
One of the most impressive features of the town's beaches are the high cliffs you will find in certain areas.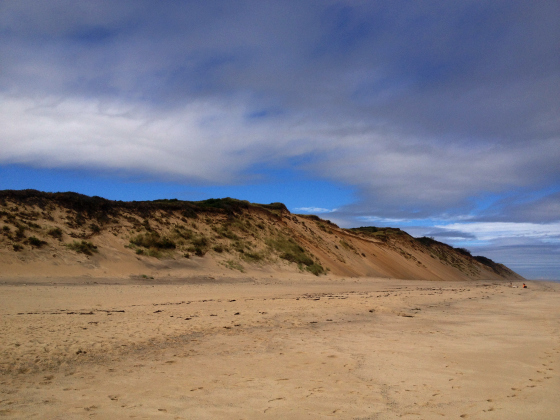 Take it from me, fishing beneath these cliffs on a full moon night is an experience that will not be forgotten.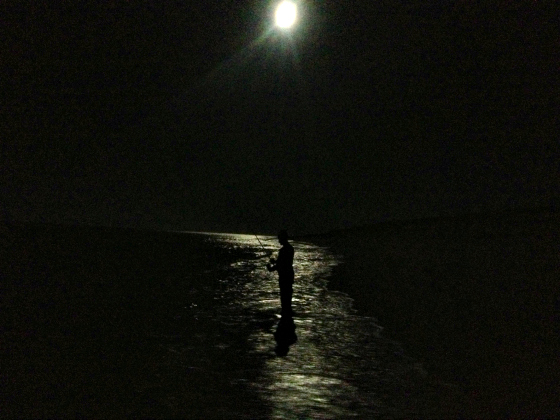 If you can try getting to the beach to catch a sunrise or sunset over the dunes.
Fishing in Truro
Fishing Truro is probably more challenging than it used to be, because driving on the beach is restricted in many areas. However there are still plenty of good Truro fishing spots if you are willing to walk for a bit.
On the ocean side you may encounter vast tidal pools as you trek and explore the coastline.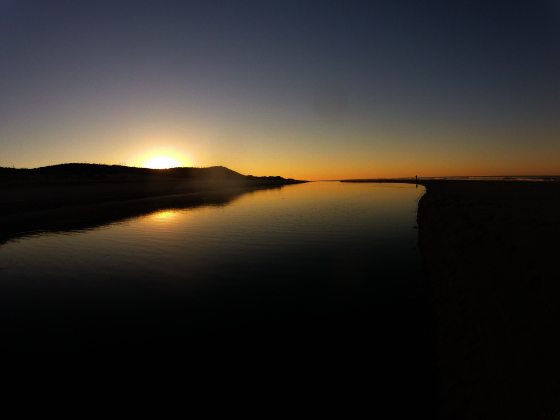 In this area of the Cape any kind of structure, like tidal pools and sandbars, are worth fishing. Both large and small bass will on occasion congregate in these spots.
Night time is often the right time to find fish here.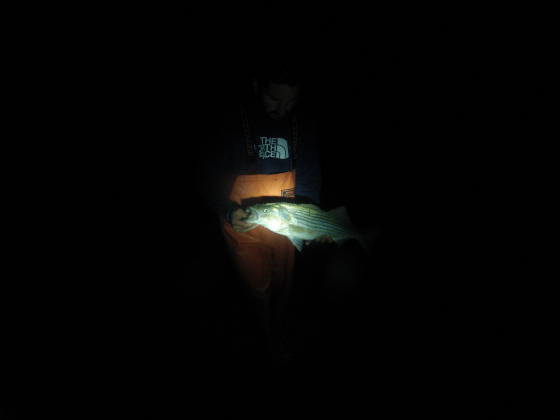 Stripers and bluefish arrive in May, stick around for the summer and then depart south during October.
Truro's beaches have produced epic surf fishing over the years, and you can bet your tackle box that dozens of 50 pound stripers have been caught over the decades along Truro's coast.
I was able to fish Truro multiple times during the 2013 season, including a trip during late September and another during early October. I caught a few fish and located some good spots during each outing, which I am looking forward to fishing with more precision in 2014.
Truro Fishing Tips & Strategies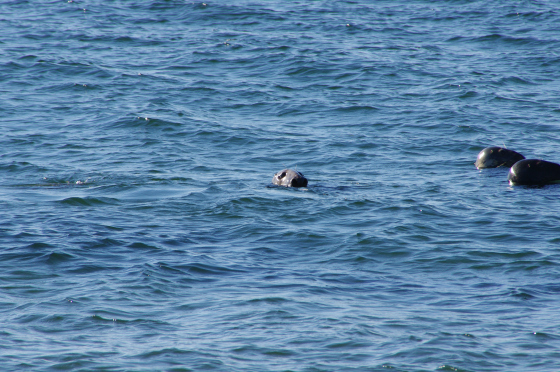 The best fishermen you will encounter along the beaches of Truro are the seals. Love 'em or hate 'em, the seals are here to stay.
I prefer to keep my distance from the seals if possible. However sometimes I think the seals intentionally follow fisherman around, which makes it difficult to allude them.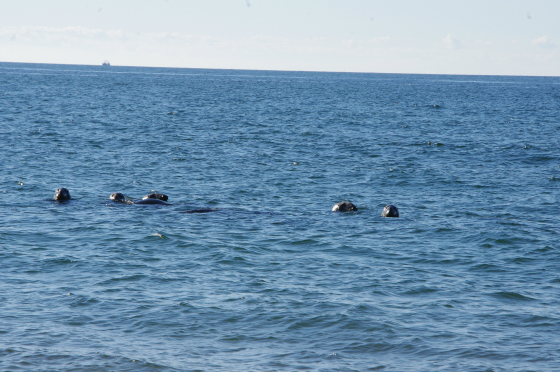 Just a heads up here that it is not unusual for a seal to steal a hooked striper from a fisherman. So be sure to real those schoolie bass in quickly unless you want to feed these huge swimming mammals!
Best Truro Fishing Spots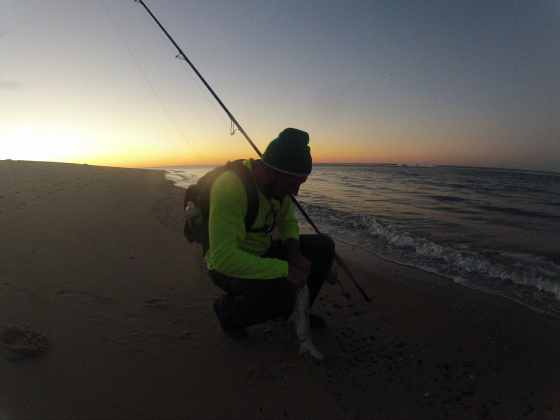 Bass and blues could potentially show up anywhere along the Truro coastline. Only issue for us fisherman is that Truro's beaches are only accessible from certain spots. Towering high cliffs are just one obstacle to safely accessing the shoreline in many areas.
I think focusing your Truro fishing efforts around sand bars, troughs and any other kind of structure you can find is a good bet. A pair of binoculars to help you spot diving birds, blitzing blues and bass, as well as bait is also a smart investment.
For more specific information on accessing good fishing spots along Truro's beaches be sure to check out this post and this post.
Good Lures and Bait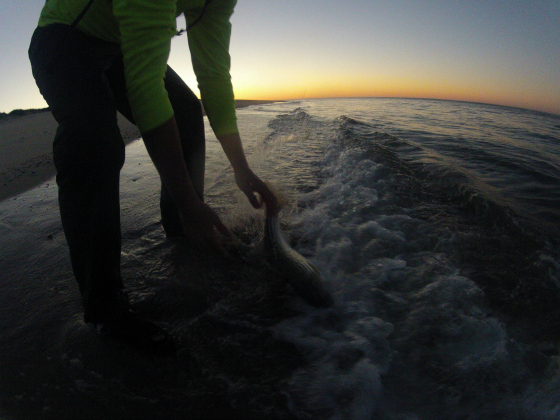 One of the most predominant prey items found along this stretch of coastline is the sand eel.
Both bass and bluefish slurp up sand eels like we slurp up spaghetti. Good lures to use at Truro include needlefish plugs as well the Savage Sandeel
.
I've also had some success fishing live eels from Truro's beaches, however I am yet to catch anything really big from shore here. I have my fingers crossed that 2014 will be my year for a cow Truro striper.
In Conclusion
Truro is home to Cape Cod's most scenic beaches and untouched coastline. If you are looking to get away from the crowds and explore miles of wild territory, then you will enjoy fishing in Truro.
If you have any questions about Truro feel free to leave a comment below or post a new topic in our forum.
Have you fished Truro before? If so I'd love to hear about your experience.
Tight lines and take care,
Ryan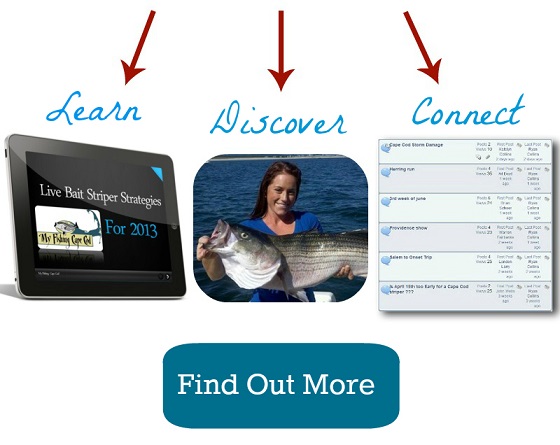 I'm fortunate to have grown up on the beach, and I've been fishing since kindergarten. I have great family, friends and fishing experiences to be thankful for. Just being out there is enough-catching fish is just a bonus!