---
Welcome to this Friday's edition of the weekly My Fishing Cape Cod podcast.
Each week throughout the fishing season we publish a 25-35 minute podcast here on MFCC which highlights the fishing opportunities across the region.
Today we are once again joined by our great crew of podcast contributors from the Goose Hummock Shop in Orleans, Canal Bait & Tackle in Sagamore and Eastman's Sport & Tackle in Falmouth.
Please click here to download this podcast, or scroll below to learn more about what to expect.
More...
We kick off this week's show with a call to MFCC founder Ryan Collins. Earlier in the week Ryan took advantage of a rare sight fishing for tautog opportunity, and he's also been doing a lot of striper fishing from his boat. This weekend however, Ryan's focus will shift to surfcasting the beach at night. You can learn more by listening to the podcast.
Next up on the show is our good friend Jeff Miller of Canal Bait & Tackle. We talk with Jeff each and every week on the podcast for the latest intel about what's happening at the Cape Cod Canal. In this show Jeff provides us with a recap of this past week's action at the canal, plus his predictions for fishing the ditch this coming weekend.
We will cap off today's podcast episode with a call to Evan Eastman of Eastman's Sport & Tackle in Falmouth. During each show we chat with Evan about surfcasting and boat fishing opportunities throughout Vineyard Sound and Buzzard's Bay. Evan also provides us with extra tips, updates and helpful advice for bottom fishing, tuna fishing and more.
Next up we welcome Sam Brown of the Goose Hummock Shops in Orleans and Dennis. Each and every week on the show Sam provides us with an update on the fishing down along Outer Cape Cod and the back beaches. Sam also provides us with his latest boat fishing report for Cape Cod Bay and Nantucket Sound.
To listen to this week's podcast, please click play below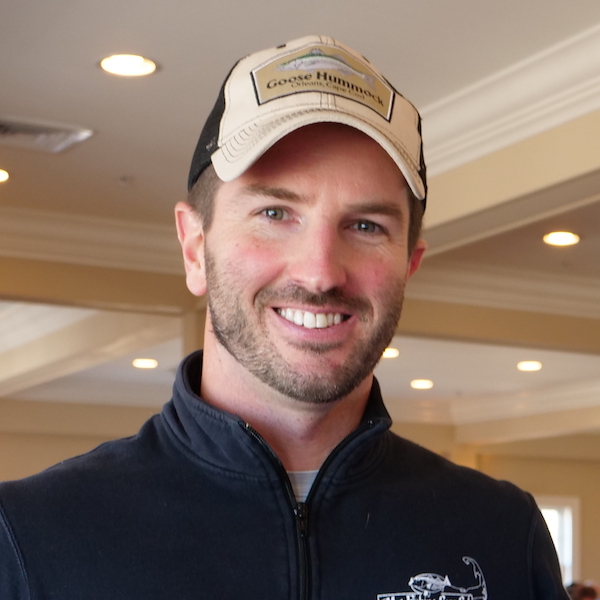 I'm fortunate to have grown up on the beach, and I've been fishing since kindergarten. I have great family, friends and fishing experiences to be thankful for. Just being out there is enough-catching fish is just a bonus!