I'm not sure if I'm alone on this subject, but when the blues start to show up, my mind starts to scramble about all the ways I can cook it so as not to taste the strong flavor and oiliness of blues.
When prepared correctly, bluefish can make for a really delicious and nutritious meal, and today I have a brand new recipe to share that'll knock your socks off.
One thing I have learned about bluefish is that the smaller the fish, the lighter the flavor. If you happen to catch a larger blue, then that's great! But you might find yourself with a more intense fishy flavor.
More...
Smaller bluefish like the 24 incher above are perfect for eating. Larger 30+ inch bluefish are still delicious, but their meat will probably have a fishier taste to it.
My Mediterranean Bluefish combines so many different flavors that you may start to question my thought process, but I promise you, this is definitely one recipe you'll keep making over and over.
When most people think of bluefish, they typically think of the strong and oily taste which most people associate with blues.
How To Take Some Of The "Fishiness" Out Of Bluefish
In this recipe from a few years ago, I simply marinated the fish in red wine vinegar for 30 minutes, then took the fish and put it under the broiler to lightly caramelize the fillet. This process removed some of the "fishiness" from the bluefish.
That strategy worked beautifully, but for this recipe I decided to take it one step further and create a delicious Mediterranean-inspired sauce that goes really well with the oily fillet of bluefish.
The sauce is made with simple ingredients - chopped tomatoes, garlic, lemon and parsley, with a few ingredients you may not expect - capers, raisins and ground cumin.
The flavors come together beautifully, and the sauce can be simmering slowly while you marinate the fish in the vinegar and then give it a quick broil.
If you are good at multi-tasking, this dish could be faster, but it's more realistic to plan for at least one hour. Just remember to not let the fish marinate in the vinegar any longer than 30 minutes, otherwise you won't taste the fish at all - just the vinegar!
I hope you enjoy this recipe as much as Ryan and I did!
I've included the full recipe below which members of My Fishing Cape Cod can now access. Please first just make sure you are logged-in with your username and password in order to view.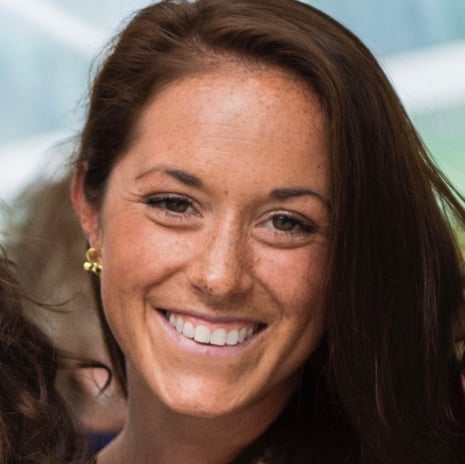 Through the eyes of a fishermans' wife, I'm excited to share my cooking and photography with you here on MFCC. You can learn more about cooking, and get more recipes by visiting my website Creatively Delish.