This is a guest post from my girlfriend Lauren, who just happens to be an exceptional cook.
Lauren enjoys cooking whatever seafood I am able to stumble home with, and I really recommend this particular recipe which she is about to share with you. Enjoy!
Cajun Fried Scup Recipe | by Lauren Blacker
A healthy version of any New Englander's favorite thing ...fried fish!
A little cajun seasoning was all it took and boy was it darn good.
I didn't have a clue what scup/porgy even was until Ryan came home with one after a fishing trip last week.  Very quickly I found that scup is a seriously tender, flakey and perfect for a little cajun zing kind of fish, and what better than to "fry" it up.
You don't have to use scup for this recipe. You could use any white fish and still get the same great taste.
I'm not a fan of fried anything, especially fish, but sometimes you just have to do a little pan fry for that yummy crispy texture. What was fabulous about this was that the finished scup wasn't the slightest bit greasy - all I tasted was the fish instead of a bunch of batter.
Speaking of batter...here's all you need: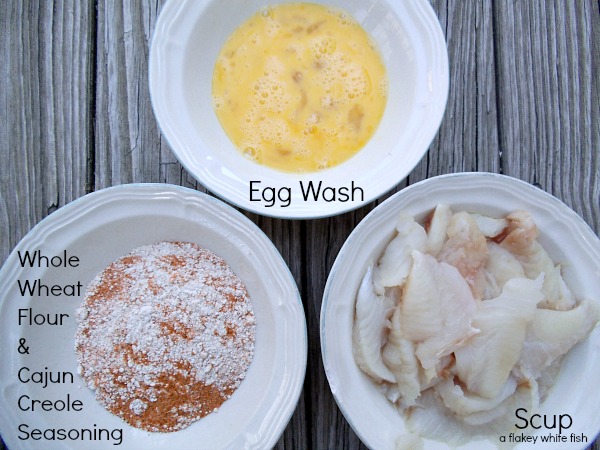 I love this brand of cajun creole: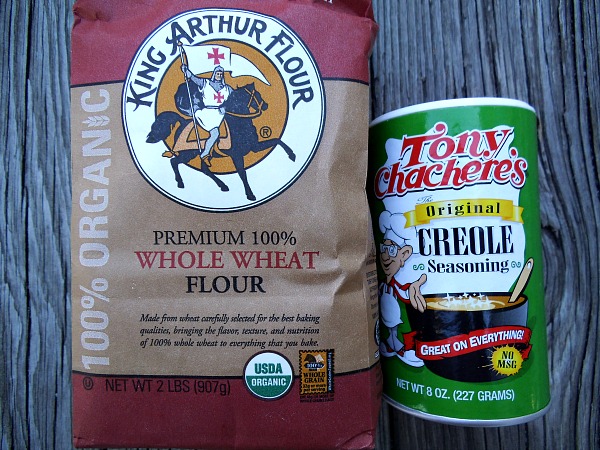 Once you dredge the scup in the egg wash, coat both sides with a mixture of what you see above, then pan fry it in just a little oil until both sides are browned.
Scup cooks quickly which makes this dinner perfect for anyone with little time.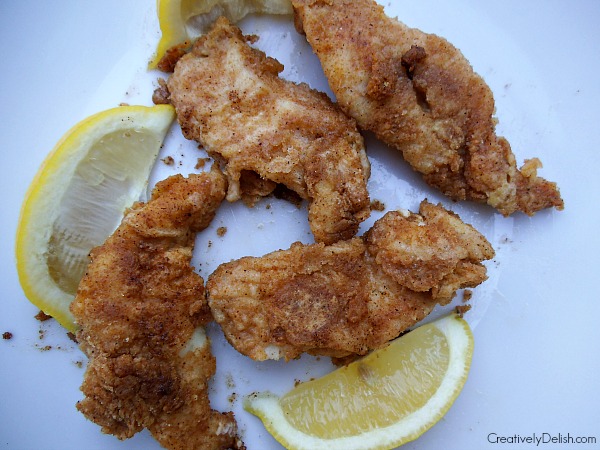 A little drizzle of fresh lemon juice was the perfect compliment for this scup recipe.
Serve the scup with roasted asparagus and a fresh and summery tomato, mozzarella and basil stack for the best summer dinner.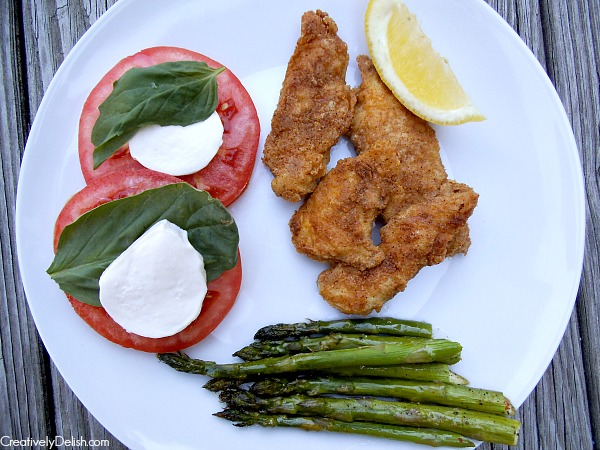 Do you like to cook your fish after you catch them?  Would you like some simple and easy seafood recipes?
Click Here or on the image below, to download my favorite Cape Cod seafood recipes.This eBook is 100% free and I am happy to have you reading it!
Through the eyes of a fishermans' wife, I'm excited to share my cooking and photography with you here on MFCC. You can learn more about cooking, and get more recipes by visiting my website Creatively Delish.