During this cooler time of year, it can be fun to spend a moment or two daydreaming about the warm summer days which lay ahead.
For a moment, simply imagine the sound of waves lapping on your favorite Cape Cod beach, with bright sunshine beaming down from above.
Just the thought of such a scene causes feelings of peace and warmth to well up inside. For me, daydreaming inspires a flood of melancholic memories from days spent at the beach or on the boat.
If you can relate to what I'm talking about, then the video clips in this post are for you! Here are 5 picturesque Cape Cod scenes to help you through the winter.
More...
---
#1-Springtime at Crowe's Pasture in Dennis
I remember this day very well. It was May 15 2020, when my wife Lauren, my dog Rosie, and I, packed into the car and drove to Crowe's Pasture in Dennis. This is a wonderful place to go for a walk, especially during the winter off-season.
---
#2-The Sand Bars of Sandy Neck, Barnstable
About a week after filming the Crowe's Pasture video, I met up with Ian Bragdon from the Goose Hummock for a trip to the flats. Specifically we fished the West Bar at the end of Sandy Neck Beach in Barnstable. We caught plenty of small stripers during this trip, but the most memorable part was seeing the miles of exposed sandbar at low tide.
---
#3-Early June at The Herring River, Harwich
On June 4 of this past year I packed the family (Lauren and our dog Rosie) for another adventure-this time to the Herring River in West Harwich. We saw many different types of birds including Great Blue Herons at the nearby West Reservoir, and the miles of marsh grass were starting to turn bright green. I remember knowing and feeling that summer was nearly here.
---
#4-August on The Bass River in South Yarmouth
On August 9 my morning began with a 30 mile cruise through dense fog on the way to the tuna grounds. We had an amazing trip and I was able to capture underwater video of bluefin tunas chasing and attacking live mackerel which we had used for bait. On the way home we cruised up Bass River in South Yarmouth to sell the 85 inch bluefin tuna which we had caught. It was a busy summer day on Bass River with boaters, kayakers, swimmers and families all soaking up the mid-summer sun.
---
#5 - Dog Days of Summer on The Outer Cape
The first part of the video is from Fort Hill in Eastham, and the second part of this video is from Ballston Beach in Truro. The footage was captured on July 12. The bees were buzzing and the marsh and dunes were bursting with life. I vividly remember breathing in the warm salty air as I looked over Nauset Marsh and out to the Atlantic Ocean.
---
In Conclusion
I personally try not to rush through the winter, because I know that each month of the year has a lot to offer. This is especially true on Cape Cod.
For example, it's easier to find peace and serenity on the beaches, marshes and forests of the Cape during the winter when there are less people around.
Nevertheless it's fun to daydream about the summer months once in a while, and I hope you found this post to be fun and relaxing. Please let me know what you think by commenting below.
Tight lines!
What do you think?
Let me know by commenting below.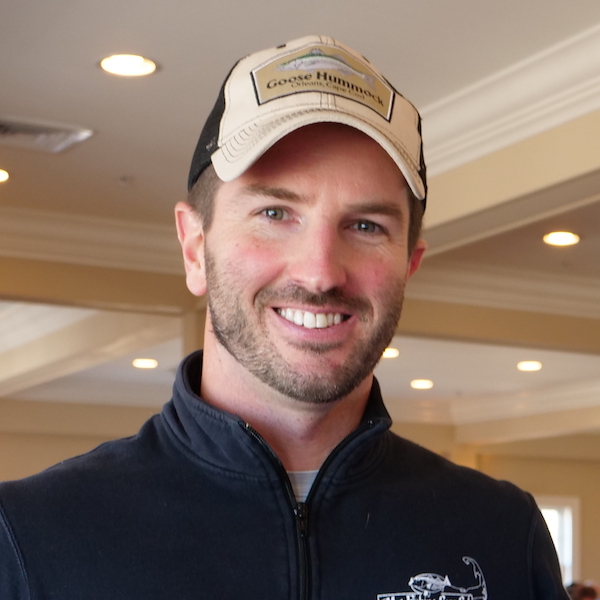 I'm fortunate to have grown up on the beach, and I've been fishing since kindergarten. I have great family, friends and fishing experiences to be thankful for. Just being out there is enough-catching fish is just a bonus!