Raise your hand if you're one of the billion people who think bluefish taste oily, fishy and just plain gross!
I too, thought the taste of bluefish was pretty awful, but I learned that with the right preparation, it can actually be a pretty great recipe.
When Ryan and I first started dating, I learned two very important things.
One, you can never spend too much time fishing, and two, bluefish are the enemy. They smell bad, they have huge giant teeth, and they steal the bait for what you actually want...stripers (also dogfish, but we'll get to that some other time).
With this information, I had pretty much already made my decision that bluefish suck, but then I started trying a few different recipes and ways to cook it, and you know what? It's not so bad after all!
So here is the recipe that will change all bluefish-haters.
More...
I thought it would be nice to lay the whole recipe out for you step by step this time around, instead of rambling on about key parts of the recipe, etc and then giving you the recipe at the end.
Preparing the Fish

I recommend keeping a smaller bluefish and releasing the bigger ones, only because in my experience the smaller ones are less fishy and gamey. Bleed them out as quickly as you can, and wash the filets under water to clean them before storing them prior to cooking.
Spices & Seasonings

The first thing you want to do is pat the fish dry and season it with salt and pepper. This will give it a really nice sear.
Next, grab a bowl and mix together:
the juice of 1 lemon
two garlic cloves, minced
a handful of mixed herbs such as tarragon, parsley or chives, finely chopped
one teaspoon seafood rub, such as Old Bay
two tablespoons butter, softened
Mix that all together, then rub it all over the bluefish filets, keeping a small amount of the seasoning marinade aside for later.
Cooking the Bluefish
The next step is to heat your oven to 400 and get a cast iron skillet really really hot.
When the oven is ready, put the filets on the cast iron skillet and use an oven mitt to transfer the pan into the oven.
Let it cook and sizzle away for 4-5 minutes, then flip the fish and pour a little more of the seasoning marinade over the fish. Let it keep cooking for another 4-5 minutes, or until the fish is cooked through.
To serve, take the fish and cast iron skillet out of the oven, place the bluefish in the trashcan, and serve the cast iron skillet immediately.
Sorry, I just couldn't help myself posting this.
If you actually are interested in some different bluefish recipes, try one of these instead (please don't eat the skillet).
Or, if you have a great bluefish recipe you'd want to share, send it my way!
In reality, I know bluefish can actually taste very good, and all kidding aside, when made correctly, the fishiness and oiliness can go away.
Make sure to check back next Sunday for an actual, real, not a joke recipe. Have a great week!
What do you think?
Let me know by commenting below.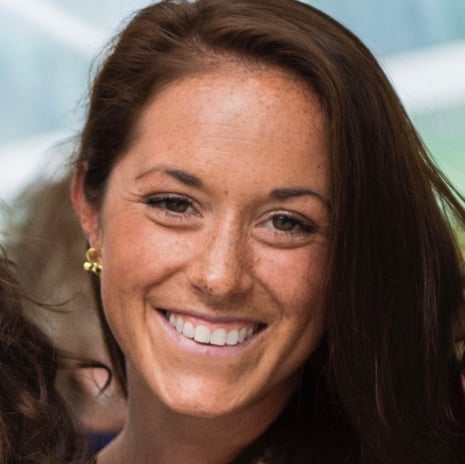 Through the eyes of a fishermans' wife, I'm excited to share my cooking and photography with you here on MFCC. You can learn more about cooking, and get more recipes by visiting my website Creatively Delish.