Striped bass are tough creatures, but the strain put on a fish while being caught is intense.
Imagine you just ran a marathon, and then suddenly someone covered your mouth and you couldn't breathe. That might be what it's like for a striper.
That's why I feel it's really important to do everything in our power to catch and release stripers in the least harmful way possible - especially if fishing at the Cape Cod Canal.
By following the six tips outlined below, you will help ensure that the striper you just caught swims away alive and healthy.
More...
These tips were adapted from information available on keepemwet.org and was originally published here on MFCC during August of 2018. "Keep Em Wet Fishing" is doing great work and I highly recommend you visit and share their website with your fishing friends!
1) Reduce Angling Duration
By landing a fish quickly and without playing it to exhaustion, you can dramatically reduce stress the fish incurs.
This can be achieved by ensuring you are using a 10-11ft rod rated for at least 5 ounces, paired with a reel that can hold at least 300 yards of 50lb braid.
Tighten your drag and get the bass in quick.
2) Hold Stripers Over The Water
In the photo above, MFCC Derby winner Dane Wetmore did a good job holding the striper over the water (and not over land).
Stripers are slippery creatures and can easily be dropped.
So when holding a fish, keep it in or slightly above the water - not over the rocks.
That way if dropped, it falls back into the water unharmed.
3) Fish Barbless Hooks
Crimp the barbs on hooks.
Not only do barbless hooks cause less damage to a stripers's mouth, but they are also much easier and quicker to remove - especially important when one ends up in your ear or finger!
4) Carry Hook Removal Devices
A fish grip tool (like the one MFCC member Chris Kline is using in this photo) is great for quick and safe hook removal.
Make sure to carry easily accessible pliers and fish grip tools, so you can release fish as fast as possible.
5) Photo Wet Stripers & Hold Horizontally
Photograph wet stripers.
If a fish is momentarily taken out of the water, keep it as close to the water as possible and fully submerge it between pictures to give the fish a quick breather.
Ideally, let the photographer call the shots – 1, 2, 3...raise the fish....and click.
Hold the fish horizontally and support the belly.
Do not hold the fish vertically by the gills.
6) Carefully Revive Stripers
If a striper can not swim away on it's own it may need reviving.
This can be done by submerging the fish and holding its head facing upcurrent so that the water runs in the mouth and through the gills.
In stillwater situations, move the fish in a figure 8 pattern to simulate this effect.
The striper will bite down on your thumb when its ready to swim away.
Tight lines
What do you think?
Let me know by commenting below.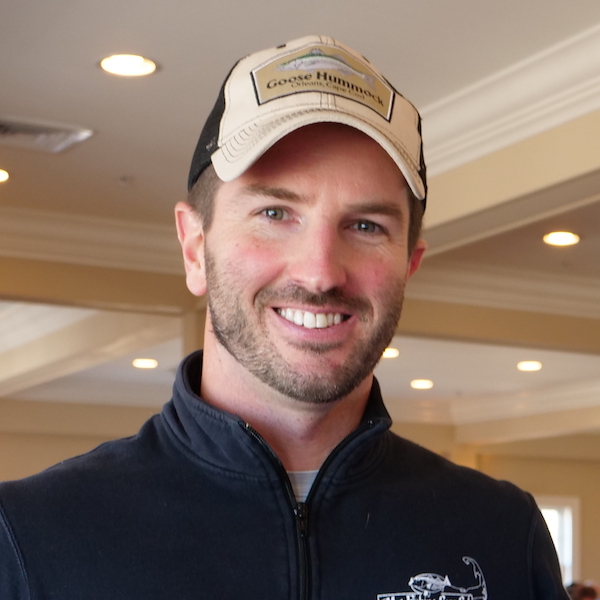 I'm fortunate to have grown up on the beach, and I've been fishing since kindergarten. I have great family, friends and fishing experiences to be thankful for. Just being out there is enough-catching fish is just a bonus!