One morning about seven years ago when it was still early in my relationship with Ryan, I was awoken by the pungent smell of fish and salt water.
I opened my eyes and there standing above me was Ryan, his face full of excitement and eagerness to tell me all about his morning of fishing.
All I could do was smile and then stuff my face back into my freshly laundered pillow, which smelled of nice shampoo and detergent, the way things should smell.
More...
I am still quite new to this (having been married to Ryan for just under two years) and I understand that many women out there have been "married to fishing" for years and years.
I have heard the tales of husbands choosing the pursuit of fish over "the real world" and leaving their wives crying and children screaming and dogs howling in order to catch the next big bite.
If you've read my post "The Life of a Fisherman's Girlfriend" and "The Life of a Fisherman's Wife", then you'll understand that fishing can quickly turn from being a supportive hobby to becoming an absolute sacrifice. But to me, we all sacrifice something for the other person, because that's what makes them so happy. So just know that this post is not meant to be negative in any way!
If you agree with any of the following, then please leave a comment below, because I want to feel like I'm not alone in this!
There are sacrifices we all must make in the name of love, but these I just can't handle.
1. Sand, Salt and Dirt

...all over my floors.
You know those houses that have a shower for the dog in their mudroom? In a fairy tale land, I would have one of those plus one washer and dryer for all of Ryan's fishing clothes. (I would also have an actual mudroom, because currently one does not exist in my house)
Every speck of sand and salt and dirt and whatever else makes its way in from his boots get's left in the mudroom, and I could be free to walk barefoot through my house without feeling the need to wipe my feet every five seconds.
I would call it the fisherman's quarantine area.
Then I would have this separate, beautifully marbled laundry room for just my clothes. That would really be nice...but that's not reality, and I'm convinced all of my clothes have a slight "eu de fish".
2. Creative Cooking
I may have a cooking website titled CreativelyDelish.com, but I certainly did not sign up for the title of "exploratory fish chef!"
Don't get me wrong, I love to cook and I'm a major foodie and I have tried many unusual things, but bring me an oily and ugly fish and I'm usually less than excited to dive into figuring out how to cook it.
I have been given tough and fishy roosterfish, oily bluefish, the dark meat of a crevalle jack, other-worldly looking monkfish...you name it, I've been handed it. Check out some of my favorite recipes here on My Fishing Cape Cod by clicking below.
3. Wake Up! It's 3AM

Interesting things happen at 3am...
Sometimes you might wake up in the morning to find a note like this:
The note reads:
"Have you seen my key? Could not locate it. Can you leave door unlocked?"
As you can see from the photo and the red arrow, the key was clearly sitting almost right next to where the note was written. But I suppose these things happen when you're trying to wake up on purpose at 3am and living on two hours of sleep.
I have also now learned that any time Ryan is getting up early to fish, we pack all his food the night before.
Why do you ask? Because when your spouse drops a coffee mug, or a fork, or a plate on the floor at 3am (when you're dead asleep) you will think it is an intruder coming to kill you.
Then you realize it's just the crazy fisherman in your life trying to prepare food for his morning fishing trip, but then of course it's too late, you're already up.


4. Clothing

There are two wardrobes in Ryan's closet - the first being his fishing gear and the second being his normal every day clothes. I understand this because for a long time I worked with horses, so I too had two separate wardrobes.
You'll buy your fisherman a nice shirt and get excited about him wearing it out to dinner, only to see it a few weeks later being used as a new fishing shirt. Ryan can't hide this because his fishing photos are everywhere on this website, which makes it easier for me to notice when he is fishing in clothing that he should not be fishing in.
Pro-tip: Whenever you buy something nice for them, make sure to clearly state its intended purpose. Sometimes it's confusing to be gifted a nice sweater from Orvis and think it's purpose is to smear fish slime all over it.
5. Traveling
No matter where we go, guess what's coming with us? That darn fishing pole.
The upside is that typically wherever we go (Costa Rica for example) the destination has a beach where I can lay and get some sun while Ryan is surfcasting.
All the tropical beaches we have visited have been absolutely gorgeous, but honestly I really need to see Europe. I have come to understand that if I ever want to see Europe, I will either have to scour the country for fishing locations, bring a kiddie pool stocked with fish in it, or just go by myself. I also know that peak season in places like Greece, Portugal and the Alps are during peak fishing season on Cape Cod, so the probability that I will be doing a solo trip is pretty high.
I am fully prepared to sit at a cafe in Paris on a cobble stoned street all by myself and devour croissants and wine, and you probably should too if you're married to a fisherman.

If you aren't familiar with the eels in the garden hose situation that happened late last summer, you can read all about it here.
Since that fateful day, Ryan thought it would be best to keep the last of the eels of the season safely in our basement in their tank, where they could be out of the cold and treated like royalty.
Sounds sweet right?
Have you ever smelled the stench of old, dying eels that have been contained in a basement for 24 hours? Lucky for me, our laundry is in the basement, so as soon as I opened the door it hit me like a ton of bricks.
Those puppies were evicted pretty quickly after that.
7. Nor'Easters & Blizzard Warnings

For most of us out there, a stormy day calls for a fire in the fireplace, a cozy blanket, a cup of coffee and a good book. But because I am the wife of a crazed lunatic fisherman, I am subjected to being asked to emerge out of my violently shaking car that's being close to blown away by 75 mile per hour wind gusts while being pelted by sand bits and almost blinded by rain and salt water that are like bullets on my face, all so that Ryan can get a good video of the storm hitting the beach to share with all of you.
You might be watching said video in the coziness of your home, meanwhile behind the scenes there I am with my clothes plastered to me freezing my tail off and getting a good facial scrub from the sand blast on my face.
You might also have seen me on News Channel 5 when we moseyed our way down to Wellfleet to watch the hurricane roll through while standing on the edge of a cliff.
Don't get me wrong, I am quite lucky to witness such crazy weather patterns and spend so much quality time with Ryan feeling as if we might blow away together...its romantic really.
The best part is when Ryan returns to the car after watching the biggest waves I've ever seen swallow the beach, and him say to me "I could've sworn I saw some fish feeding in those waves!"
Bonus!! 8. Having to Listen to Endless Fishing Jokes
Ha! I mean, that's pretty funny. And so is when people like to send messages to Ryan like:
"Hey, I'm going to be in Falmouth this weekend, wondering where I can find some good action for strippers?"
LOL. I mean really, it is funny, and it's really not a sacrifice I have to make being the wife of a fisherman...it's hilarious, and I appreciate you all keeping me on my toes with this one.
In Conclusion

Such is life I suppose. These crazy every day moments are what make life interesting, and looking back on some of those days I can't help but laugh now! Just as long as I never see another eel in my house again...
What do you think?
Let me know by commenting below.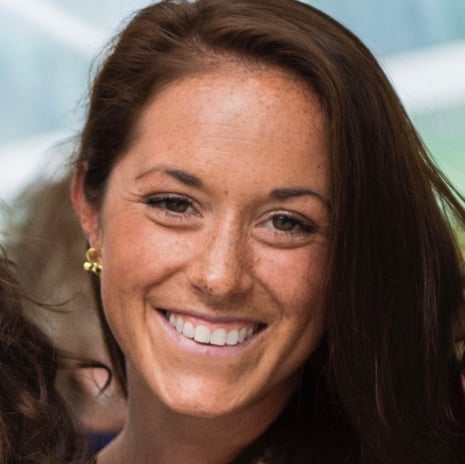 Through the eyes of a fishermans' wife, I'm excited to share my cooking and photography with you here on MFCC. You can learn more about cooking, and get more recipes by visiting my website Creatively Delish.